The Keirin at Dick Lane Velodrome is the first of three Pro Race Series events in 2011.
As last year's write up illustrates: this will be a major blast for the competitors and especially the crowd.
If you're not familiar with Keirin racing, it is perhaps the single most intense track event.
That is next to the Madison's featured in the Working Man's Madison and Pro Race Event.
Check out the Chaz using his head below last year.
You don't wanna miss this!
Racing starts at 3pm, Main Event kicks off from 6pm | $5 Spectator Entry | $10 for Families
Here's the Startlist!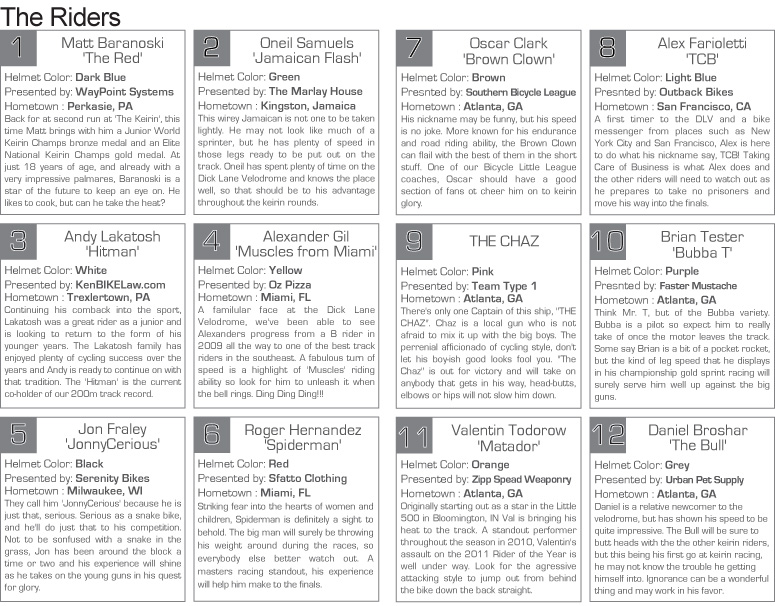 More spectator information can be found here.
Looks like kiddie Keirin rider Otto is ready to throw down the gauntlet!
And TOMORROW, Friday May 13th, 7pm:

The ZIPP Need for Speed Sprints!

This event is FREE for spectators
Big thanks to this event's sponsors: